The Family Self Sufficiency Program (FSS) is a voluntary program that provides Housing Choice Voucher participants with ways to set and reach the goals of becoming self-sufficient through personalized dynamic supportive services. Participation in the FSS program is completely voluntary and won't impact your housing assistance.

These support services include:
Case Management:
Resource Referral

Advocacy

Voucher and other HAJC Service Navigation

Benefits Navigation

Coaching and Mentoring

Crisis Intervention

Needs Assessment

Goal Setting and planning

Community Outreach and Connections (Soft Hand Offs)

Program Coordinating Committee
Financial Incentives:
Learn and Earn – Gift cards for learning!
Reduced Priced Childcare and Recreation at the YMCA – 75% discounted rate
Transportation Loan – no credit checks, no interest, no hassle!
Technology Loan – same as above
Oregon IDA – your savings matched 5-1 for an asset purchase, one-on-one coaching, unlimited virtual training with membership
Escrow Savings Account!!!
Interim Withdrawal of Escrow Funds – make progress towards your goals.
Gas cards – limited per person
Participation is voluntary, but the rewards are great!
Here are some of the goals our participants work towards:
Improving mental health
Applying for Social Security benefits
GED completion
Improving parenting skills
Getting and staying sober
Acquiring a new vehicle
Paying down debt
Getting a college degree
Purchasing a home
Increasing physical health
Financial well being
Finding a new rental
This program offers a solid pathway towards financial independence and self-sufficiency and features creative ways to help participants save money and achieve long term goals. Participants may gain access to the Oregon IDA program, vehicle repair loans, financial education, reduced cost childcare and youth activities, housing counseling, and more.
We're with you all the way! You have up to 5 years to complete the program and gain suitable employment! Let's get started!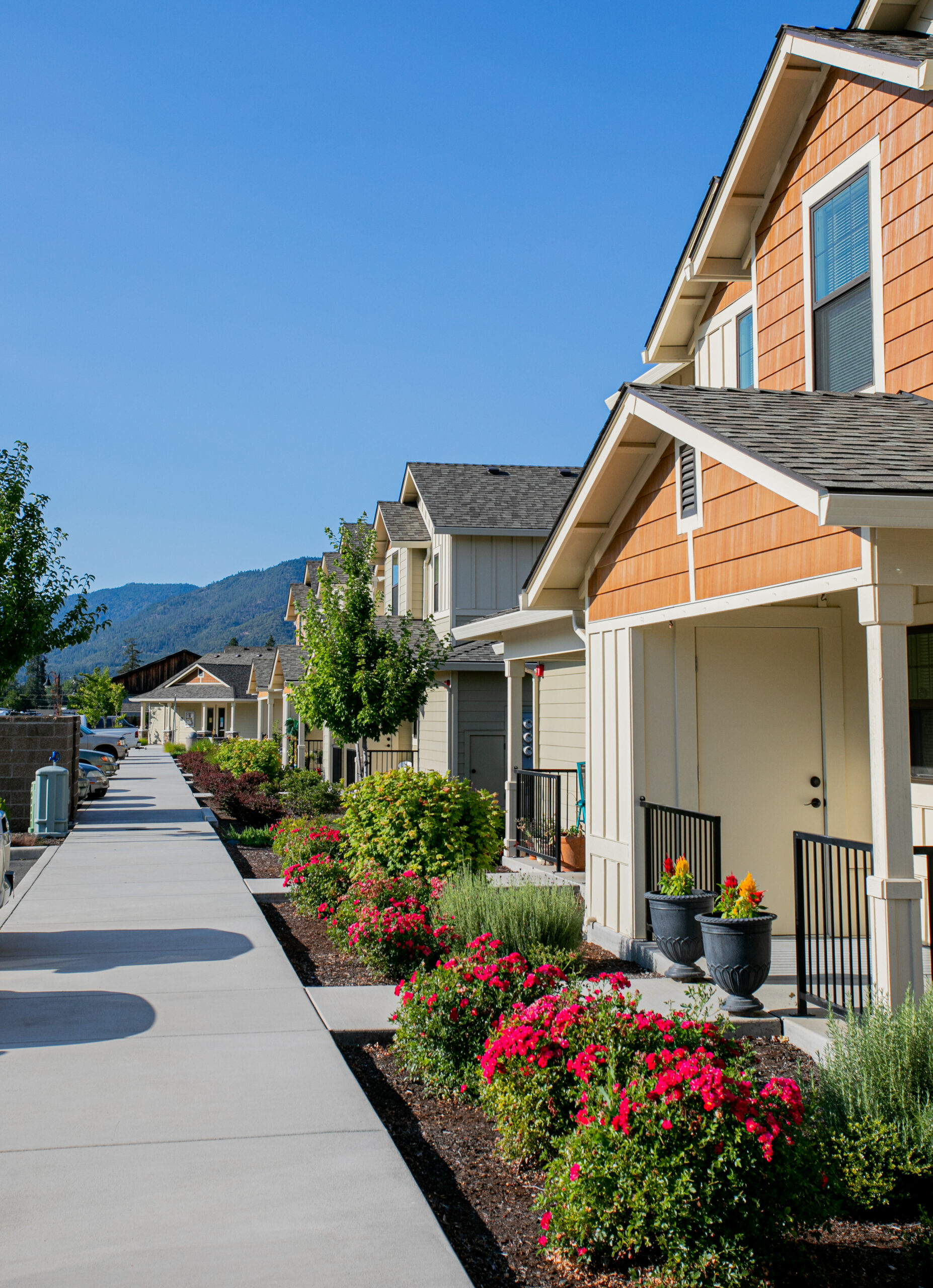 Escrow Account: Save part of your rent increase with the FSS Savings Account…
FSS Program participants are rewarded when they earn more money. When you, or a household member, increase your earned income you get to save part of your monthly rent increase.
Automatically, a portion of your monthly rent increase will be deposited into your FSS Savings Account for future expenses.
Upon successful completion of the program, you'll receive the money saved in the account. The money can be used for whatever you'd like such as:
Dental work

Down payment for a home

Vacation

Pay down debt

Go to school

Purchase a car

Put money in savings

Start a retirement account
Success Stories
Teresa's story
"Before I became a Voucher holder, I had no idea that HAJC had so many wonderful programs to help people in need get a helping hand up! So, when I learned about the Family Self Sufficiency program, I was so excited.
At the time, I was laid off from my last full-time job and had opted to work part-time so I could help raise my 3-month-old granddaughter. I also took the opportunity to attend Rogue Community College to finish the AA degree I started back in 1992! With the support and advice of my FSS coaches, I not only finished my AA in Business Technology, I graduated with honors!
When the time came to return to full-time work, I realized I'd been absent from the administrative field for the last 5 years and it had been 5 years since I had had a full-time job! I knew I had a challenge ahead.
To accomplish my goal of getting back into the full-time workforce, it took me 5 months of applying to 25 different positions, and 11 interviews. Every time my caseworker Tia would ask me if I wanted to come in to practice mock interviews, I would. Not so much because I wanted to, but because I knew it would be sheer madness to pass up such valuable help when it was taking me so long to find a full-time administrative position. After all the effort, I landed where I will finish off my career, as a full-time administrative assistant at Blue Dog RV.
The FSS program also helped me to prioritize my spending. During the program, I was able to pay down 3 of my 6 credit cards and am on track to pay off the remainder very soon.
During the 6 years I participated I had 4 different FSS coaches. However, it really was my last coach, Tia, who pushed me the hardest in the most loving way.
I know that I could not have accomplished these huge feats had It not been for the FSS program and all of my very engaged coaches."
Teresa graduated and was awarded a total escrow check amount of $1570.21.
Success Stories
Kelly's story
Kelly navigated the path to sobriety and success with the support of many of our community partners. During her addiction, Kelly had her vehicle towed, she got in trouble with law, spent time homeless, she was tired and defeated.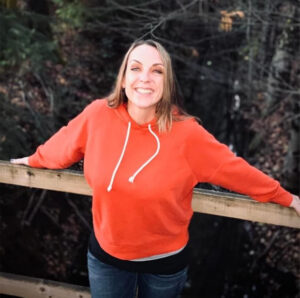 Kelly's journey to sobriety started with a women's outpatient treatment program. She attended a group for victims of domestic violence, and received guidance from her probation officer. Working with the Maslow Project, she was able to get housing assistance through Access. When her rental assistance ran out, her Housing Choice Voucher came through.
Kelly's counselor and probation officer encouraged her to enroll at RCC. She took part in the TRIO program, and received her associates in Human Service. She enrolled in the FSS program, where she learned to set goals towards her financial independence. Kelly enrolled in the Oregon IDA program through DevNW to save for an asset. After RCC, she transferred to SOU where she received her bachelor's degree in Social Science.
Kelly purchased a new car and a years' worth of vehicle insurance with her Oregon IDA and currently volunteers in the Addition Recovery field. She's transitioned to full time to work as a DV advocate and Group Facilitator of a trauma recovery group and is loving her new career.
Kelly used the support of her community, the Housing Choice Voucher and the FSS program to rewrite her story.
We are so proud of Kelly and have enjoyed working with her! We can't wait to see where she goes next!
Success Stories
Carrie's story
I started the FSS program when I got a section 8 voucher for housing assistance. I am a recovering addict with 5 years clean now. During my addiction I had gotten my nursing license revoked. I needed to do drug and alcohol treatment and a nursing re-entry program to get it back. I was also in a great amount of debt which was affecting my credit score along with my paychecks getting garnished.
The main thing the FSS program helped with besides accruing money in a savings account was to identify short term and long-term goals that I could accomplish in a 5 yr. period. My case manager and I would meet every few months to evaluate my progress and readjust my goals accordingly. My case manager would keep in contact with me about different resources such as discount childcare or other financial/educational resources.
The section 8 voucher helped me by adjusting my rent payment to my income so I didn't have to worry if my circumstances changed. Both of these programs added security to my life to be able to reach some major goals including:
Bankruptcy – I made a goal with my case manager to get this done and had enough money even though I was low income by having a section 8 voucher so my rent went down and I could save towards this goal.
I was able to work part time during different periods for me to take classes to get my career started again and then again to do the necessary clinical hours. I would not have been able to afford this for a long time if my rent due hadn't been getting adjusted.
I did a savings account credit loan through Community Lending Works to help me get my credit score better after my bankruptcy. This acted as a secured loan so I was able to have some payment history to help boost my credit score when I couldn't qualify to get a credit card, etc.
The money that I have from the FSS program now that I am graduated is going to help me with my next goal of buying a house.
I wouldn't be where I'm at financially or career wise without this program and the case management that helped me stay on track and be organized. I highly suggest anyone who has the opportunity of being in this program choose to participate.
Success Stories
Crystal's story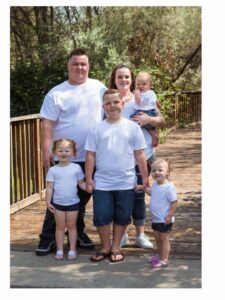 Hello My name is Crystal and I am a graduate of the Family Self Sufficiency Program. My husband Michael and I signed up for the program after being referred by our case managers at Rogue Retreat! Upon signing up for the program we were asked to set goals for ourselves. These were goals that we specifically chose and were now being held accountable to reach which is exactly the kind of motivation we needed to be successful in the program! My husband set goals for himself to get stable in his employment and is now an assistant manager at his work and is continuing to increase his knowledge of the job and move up to eventually have his own store.
I also set a goal of getting my dream job which I too was able to achieve! Today I get to help Moms that experienced the same trials and tribulations that I faced and help them get through it which is a blessing in itself! Being a part of FSS gave my husband and I the opportunity to grow in so many aspects of our lives. With the money we saved as being a part of the program we were able to become completely debt free and are building our credit now so that we can buy a home for our beautiful family.
Any advice I would pass along to someone thinking about joining this program would be "DO IT" there was no downfall what so ever for my family and I. We learned how to believe in ourselves and also to keep pushing through and setting and reaching goals for ourselves! Thank you to everyone who is a part of the program and makes it possible or families like mine to benefit from it!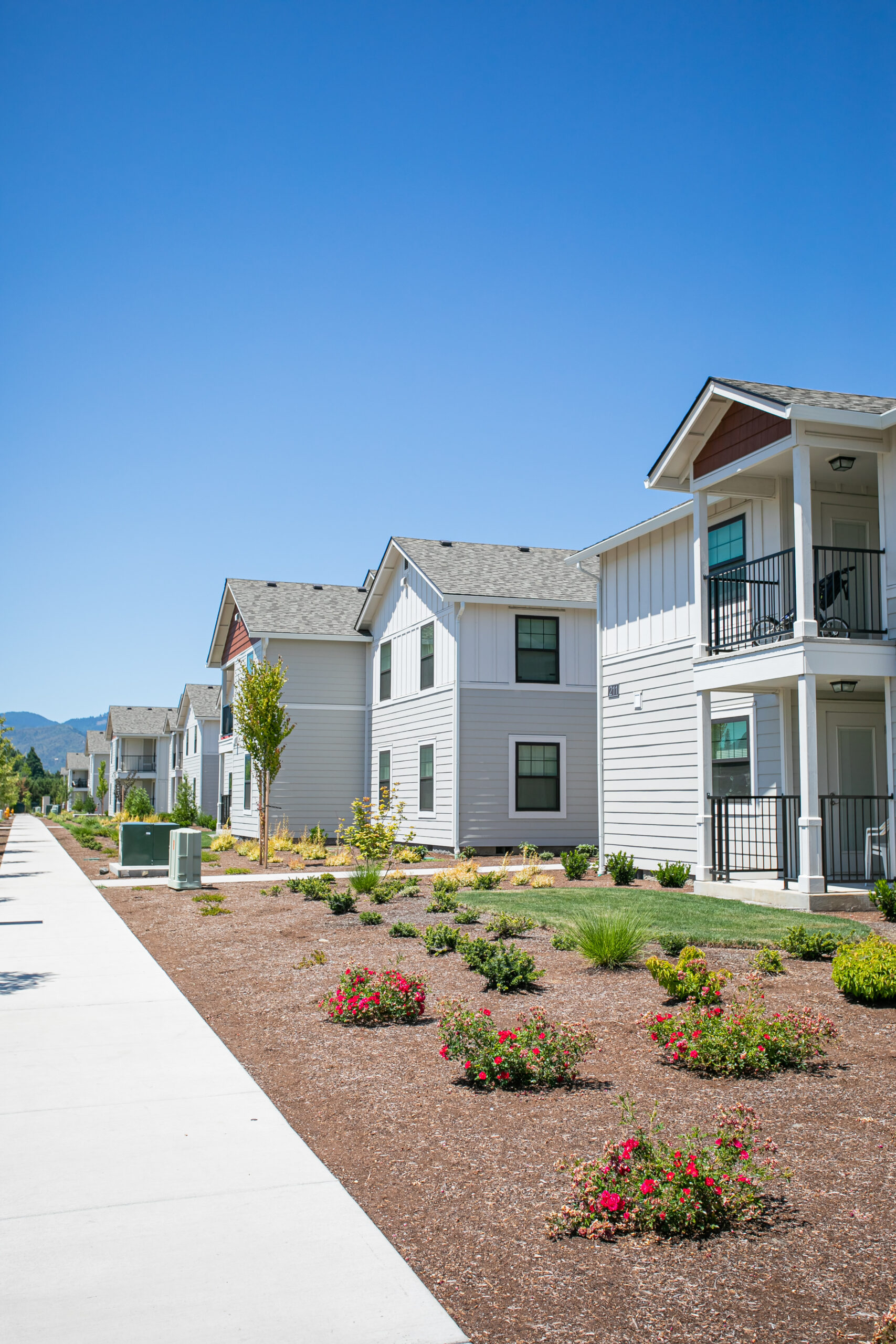 Case Coordinators
Tia Marten, Family Self Sufficiency Coordinator
Born in Oregon, Tia moved to the Rogue Valley where she received a Bachelor's degree in Human Service from Southern Oregon University. Tia has lived in the Rogue Valley for over 20 years working in a variety of settings focused on mental health, healthcare, housing, women's issues, poverty reduction, and human capacity building. Tia joined the HAJC team in 2012 as a Section 8 Case Coordinator, became an Occupancy Specialist and landed her dream job as an FSS Coordinator in 2018.
Tia has a passion for supporting people in realizing their goals and dreams through coaching, mentoring, resource advocacy, and community organizing. She loves working with FSS participants as they make long term changes in their lives.
When Tia's not at work, she loves to travel to the Rogue River where she enjoys swimming, hiking, campfires, riding bikes, and listening to the sounds of nature.
Contact: tia@hajc.net  Ext 1021
____________________________________________________
Eric Janoski, Family Self Sufficiency Coordinator
Eric is originally from Pittsburgh, Pennsylvania. After earning his B.A. in English, from Indiana University of Pennsylvania, he relocated to Western North Carolina and spent a decade working with adolescents and young adults at Therapeutic Wilderness Programs. As a Wilderness Field Instructor, Eric witnessed firsthand, the power of nature as a critical and often missing component to overcoming fast-paced and technology dependent lives.
Eric and his family moved from North Carolina to Oregon in 2021. Since arriving in the Rogue Valley, Eric has enjoyed exploring, adventuring, and taking advantage of the amazing year-round opportunities the Pacific Northwest offers.
Building community and connection, and fostering compassionate and trusting relationships are practices Eric brings into his professional and personal life.
Eric joined the HAJC team in 2023, as an FSS Coordinator, and is excited for the opportunity to build connection, support, and provide resources for individuals on their self-sufficiency journey.
When he's not at work, Eric enjoys writing, hiking, backpacking, snowshoeing, reading, watching documentaries, listening to music, playing guitar and banjo, and spending time with his wife and their dog, Larry.
Contact: eric@hajc.net Ext 1012
Program Coordinating Committee:
People from the community come together quarterly with the FSS Coordinators and FSS participants to form the Program Coordinating Committee (PCC).
The role of the PCC is to act as the advisory board to develop program policies and promote the growth of the FSS program.
Community partners include:
• Social Service Agencies
• Educational Institutions
• Employment and Training Programs
• Local Government
• Private Businesses
• Interested Individuals and Groups
Joining the PCC is one way you can support the Family Self-Sufficiency program. Your involvement and expertise are needed to help make FSS in Jackson County a creative and successful program.
If interested in donating or becoming a partner, please contact the FSS Coordinator at (541) 779-5785 Ext.1021 or Ext. 1016