The Family Self Sufficiency Program (FSS) is a voluntary program that provides Housing Choice Voucher participants with ways to set and reach the goals of becoming self-sufficient through personalized dynamic supportive services. Participation in the FSS program is completely voluntary and won't impact your housing assistance.

These support services include:
One-on-One life coaching

Mentoring

Resource referral
View the FSS Action Plan
Participation is voluntary, but the rewards are great!
Here are some of the goals our participants work towards:
Improving mental health
Applying for Social Security benefits
GED completion
Improving parenting skills
Getting and staying sober
Acquiring a new vehicle
Paying down debt
Getting a college degree
Purchasing a home
Increasing physical health
Financial well being
Finding a new rental
This program offers a solid pathway towards financial independence and self-sufficiency and features creative ways to help participants save money and achieve long term goals. Participants may gain access to the Oregon IDA program, vehicle repair loans, financial education, reduced cost childcare and youth activities, housing counseling, and more.
We're with you all the way! You have up to 5 years to complete the program and gain suitable employment! Let's get started!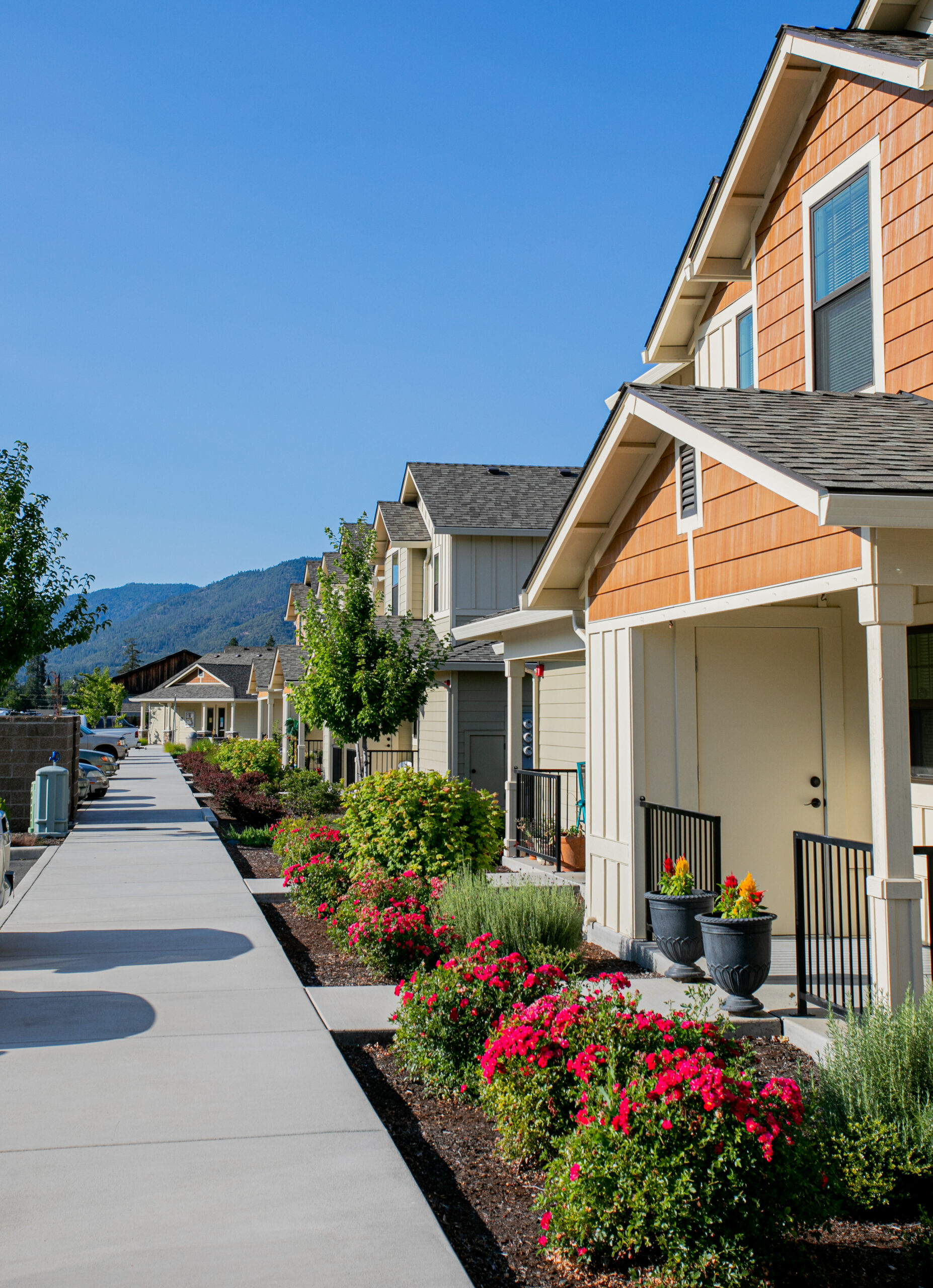 Escrow Account: Save part of your rent increase with the FSS Savings Account…
FSS Program participants are rewarded when they earn more money. When you, or a household member, increase your earned income you get to save part of your monthly rent increase.
Automatically, a portion of your monthly rent increase will be deposited into your FSS Savings Account for future expenses.
Upon successful completion of the program, you'll receive the money saved in the account. The money can be used for whatever you'd like such as:
Dental work

Down payment for a home

Vacation

Pay down debt

Go to school

Purchase a car

Put money in savings

Start a retirement account
Success Stories
Teresa's story
"Before I became a Voucher holder, I had no idea that HAJC had so many wonderful programs to help people in need get a helping hand up! So, when I learned about the Family Self Sufficiency program, I was so excited.
At the time, I was laid off from my last full-time job and had opted to work part-time so I could help raise my 3-month-old granddaughter. I also took the opportunity to attend Rogue Community College to finish the AA degree I started back in 1992! With the support and advice of my FSS coaches, I not only finished my AA in Business Technology, I graduated with honors!
When the time came to return to full-time work, I realized I'd been absent from the administrative field for the last 5 years and it had been 5 years since I had had a full-time job! I knew I had a challenge ahead.
To accomplish my goal of getting back into the full-time workforce, it took me 5 months of applying to 25 different positions, and 11 interviews. Every time my caseworker Tia would ask me if I wanted to come in to practice mock interviews, I would. Not so much because I wanted to, but because I knew it would be sheer madness to pass up such valuable help when it was taking me so long to find a full-time administrative position. After all the effort, I landed where I will finish off my career, as a full-time administrative assistant at Blue Dog RV.
The FSS program also helped me to prioritize my spending. During the program, I was able to pay down 3 of my 6 credit cards and am on track to pay off the remainder very soon.
During the 6 years I participated I had 4 different FSS coaches. However, it really was my last coach, Tia, who pushed me the hardest in the most loving way.
I know that I could not have accomplished these huge feats had It not been for the FSS program and all of my very engaged coaches."
Teresa graduated and was awarded a total escrow check amount of $1570.21.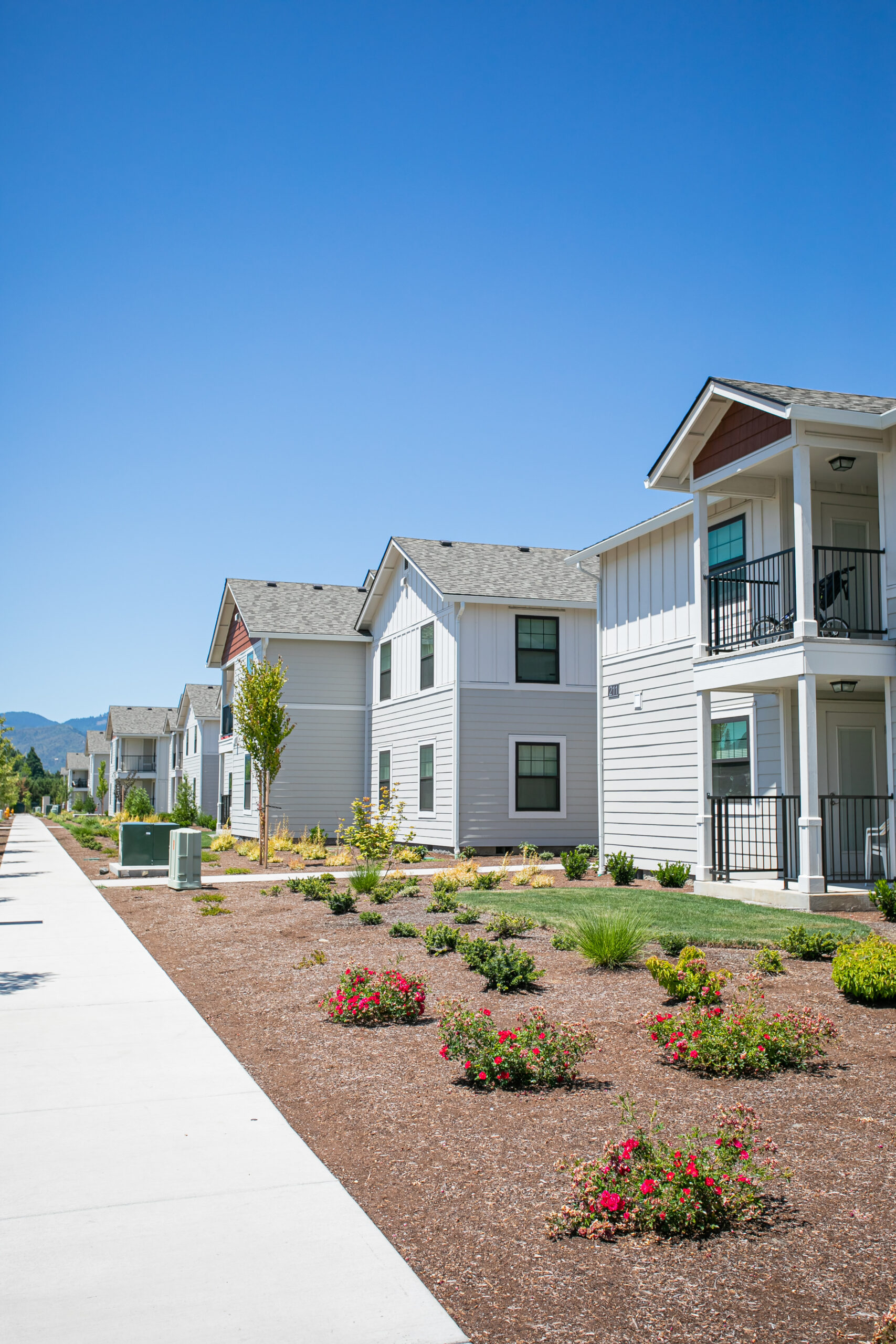 Case Coordinators
Tia Marten, Family Self Sufficiency Coordinator
Born in Oregon, Tia moved to the Rogue Valley where she received a Bachelor's degree in Human Service from Southern Oregon University. Tia has lived in the Rogue Valley for over 20 years working in a variety of settings focused on mental health, healthcare, housing, women's issues, poverty reduction, and human capacity building. Tia joined the HAJC team in 2012 as a Section 8 Case Coordinator, became an Occupancy Specialist and landed her dream job as an FSS Coordinator in 2018.
Tia has a passion for supporting people in realizing their goals and dreams through coaching, mentoring, resource advocacy, and community organizing. She loves working with FSS participants as they make long term changes in their lives.
When Tia's not at work, she loves to travel to the Rogue River where she enjoys swimming, hiking, campfires, riding bikes, and listening to the sounds of nature.
Contact: tia@hajc.net  Ext 1021
Courtney Negrete, Family Self-Sufficiency Coordinator
Born and raised primarily in Oregon, Courtney has lived in the Rogue Valley for the majority of her life while spending the summer months in Arizona. Courtney received a Bachelor's in Human Services from Southern Oregon University and is passionate about working with children, children with disabilities, and survivors of sex trafficking. Courtney joined the HAJC team in August 2021 as an FSS Coordinator.
In this role, Courtney gets to work with families to empower them to fulfill their dreams and achieve their goals no matter what obstacles they may be facing. When not at work, Courtney spends time with her husband, children and extended family. She enjoys traveling, hiking, and can usually be found wherever the music is.
Contact: Courtney@hajc.net Ext 1016
Program Coordinating Committee:
People from the community come together quarterly with the FSS Coordinators and FSS participants to form the Program Coordinating Committee (PCC).
The role of the PCC is to act as the advisory board to develop program policies and promote the growth of the FSS program.
Community partners include:
• Social Service Agencies
• Educational Institutions
• Employment and Training Programs
• Local Government
• Private Businesses
• Interested Individuals and Groups
Joining the PCC is one way you can support the Family Self-Sufficiency program. Your involvement and expertise are needed to help make FSS in Jackson County a creative and successful program.
If interested in donating or becoming a partner, please contact the FSS Coordinator at (541) 779-5785 Ext.1021 or Ext. 1016